15 June, 2021
Another fantastic testimonial for our lovely Tia, these kind words came from one of our top clients that Tia and her team work with in our Temporary Recruiters Division.
"I would like to place on record our thanks to Tia Chetram for the professional service provide. Tia has been quick to respond to our request and provided a range of quality candidates in roles we had previously found it difficult to file. It has been a pleasure to deal with Tia. She is a great Ambassador for M People demonstrating outstanding service and establishing M People as a go-to recruitment agency for our business. Thank you Tia for all your hard work and commitment to the challenge we provided her which has allowed us to fill our roles effectively and efficiently."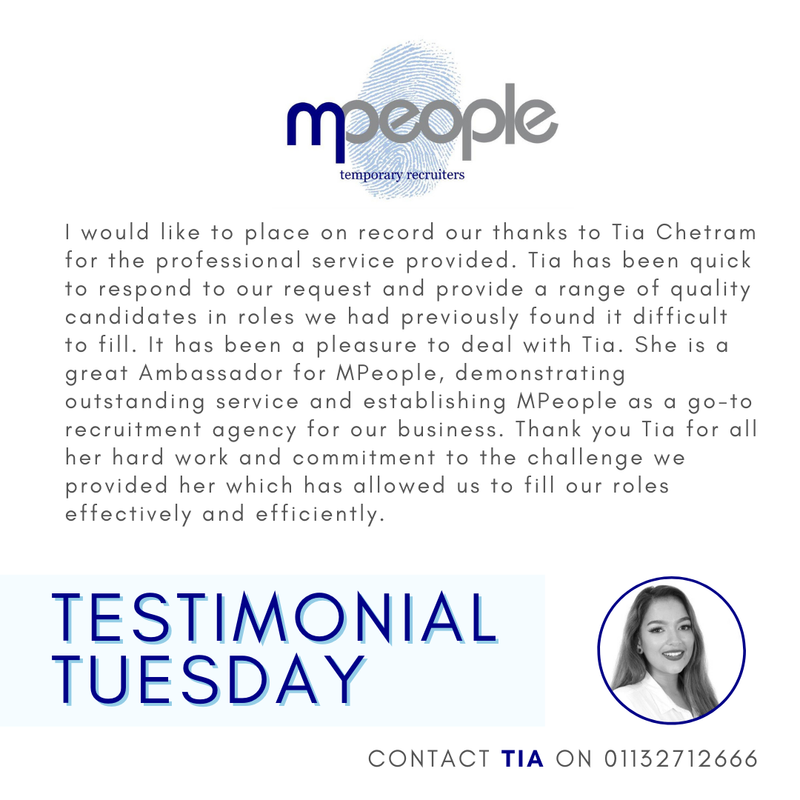 If you're looking for your next move, Mpeople recruitment offer a completely free consultation to help you find the right opportunity for your next job role.
Let us identify opportunities for you. We cover the North West from our Oldham & Bolton Offices & Yorkshire from our Leeds site.