7 June, 2021
As corporate members of Recruitment & Employment Confederation (The REC), Mpeople have access to a wealth of recruitment knowledge and articles. Including fantastic news of a hiring surge for the Month of May! Data has highlighted that due to looser COVID-19 measures we're seeing a surge in staff demand for the North of England!!
Take your first step to a new career today and contact our team of Specialist Recruiters, based in Oldham, Bolton and Leeds.
https://www.mpeople-recruitment.com/job-search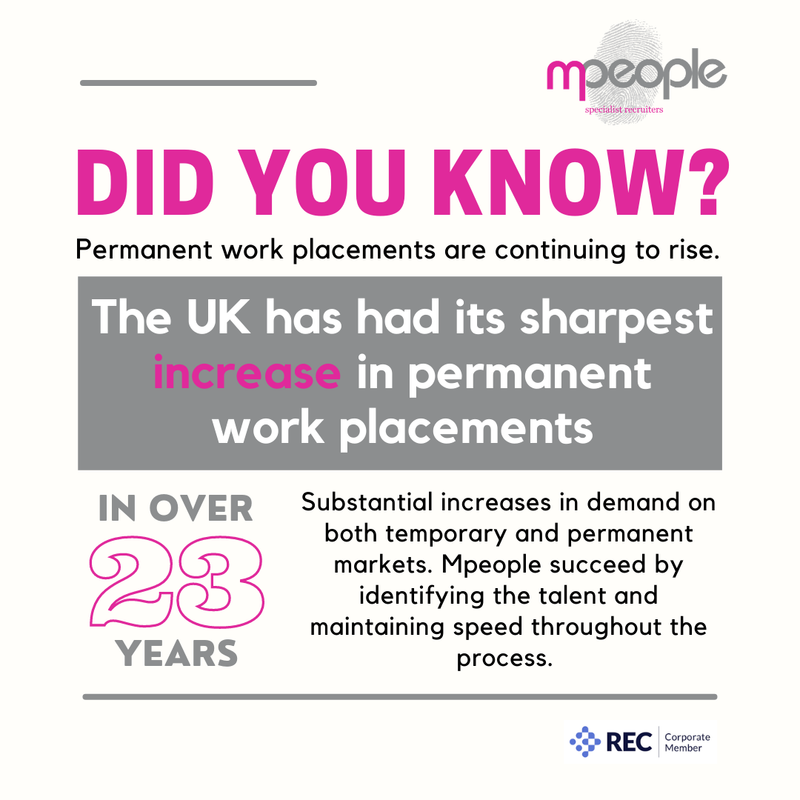 The below PDF from The REC gives further insight into this record month.
Download PDF